Concha de Perla :: Isabela Island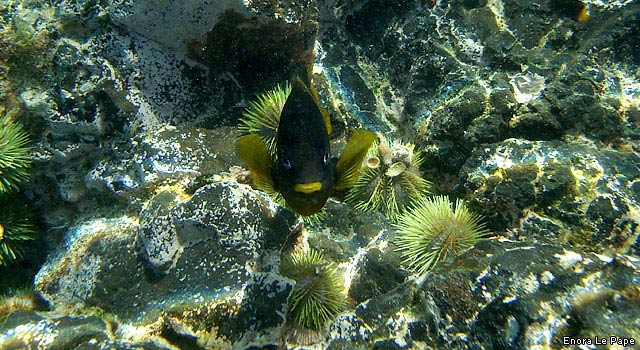 The visitors site Concha de Perla is in Puerto Villamil, a few meters from pier "El Embarcadero".
Access to the site is by a wooden walkway, the same that runs through a mangrove forest, up to an intertidal pond.
Concha de Perla is structured as a kind of hollow circular enclosure of natural rock, which is fed by the sea with the changing tides. 
Locals use this site as a place for swimming and snorkeling.
Galapagos Islands Tours Galapagos Islands Cruises Galapagos Islands Information






Special Indications
In the mangroves and rocks present along the walkway to the Laguna Concha de Perla, there is a small colony of sea lions, who use the place to rest. To avoid accidents take appropriate action when directed to this site.

You can ride a bicycle to the entrance of the trail and then leave them there. There is a place built where you can leave them. Bicycles are not permitted on the walkway.