Mirador del Mango :: Isabela Island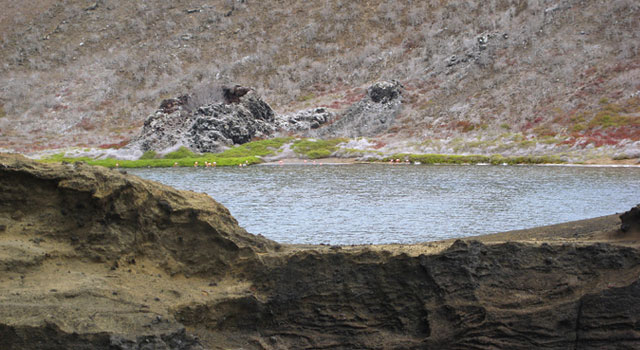 El Mirador del Mango is located on Isabela Island 9km. from Puerto Villamil. From this site you can see the southern part of Isabela Island and part of the agricultural area. 
Named Mirador del Mango because of the presence of several trees of this species of fruit.
In the way from Puerto Villamil to the Mirador del Mango you pass through a dry vegetation zone and transition zone. The attractiveness of the site is the landscape and the typical vegetation with several species of birds.
This place was a former gravel mine that was used for the construction of the highways and roads of Isabela. This road was used by early settlers of the island and then by the convicts who arrived to this island when they came to the camps of Santo Tomas and Alemania.
Galapagos Islands Tours Galapagos Islands Cruises Galapagos Islands Information






Special Indications 

 Access to the lookout is via a staircase and walkway, wait or yield to admit a single group at a time. 

El Mango is an ideal place to observe various species of finches.