Playa de la Estación :: Santa Cruz Island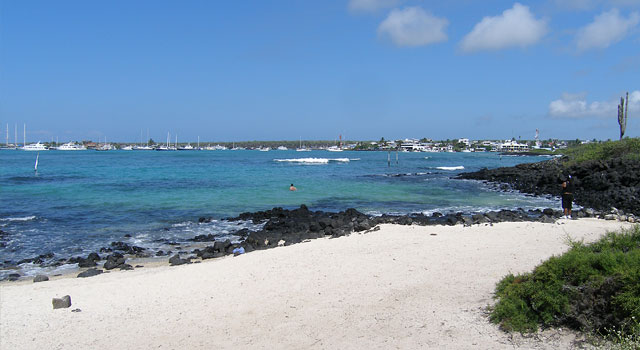 La Playa de la Estación is located near the facilities of the Galapagos National Park and the Charles Darwin Foundation.
This beach has an area of approximately 320 m2, and is surrounded by a perimeter of rocks.
It's a nice place for snorkeling and you see a variety of fish (damselfish, sergeant, butterflies, viejas, parrotfish, small rays...) you can swim with turtles, marine iguanas and the playful baby sea lions, which sometimes approach.
This place is a playground for the people of Santa Cruz Island.
Galapagos Islands Tours Galapagos Islands Cruises Galapagos Islands Information






Special Indications 
When taking a bath in this beach, take the proper precautions with rocks present there.