Tortuga Bay :: Santa Cruz Island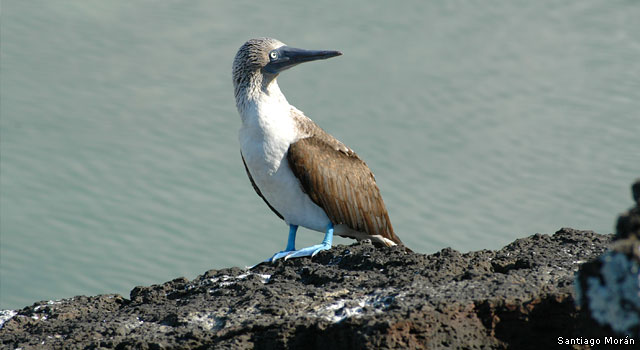 Turtle Bay is a beautiful white sand beach, so named because it is a nesting site for the black turtle.
It can be reached by panga or walking from Puerto Ayora (2.5 km from the Baltra Avenue until the end of the Brava Beach). Estimated time for the walk is 50 minutes.

Before arriving at the control booth, there is bicycle parking racks and once at the booth, register with the park ranger present.

There is vegetation on the bottom of the transition zone of the dry zone and coastal zone. In the dunes present at the top of the beach grows Nolana galapagensis, an endemic plant that helps stabilize sandy areas. 
Sand dunes and a rocky point divide the beach, creating a protected area and good place for swimming, "the gentle beach".
Access to this site is from the 08h:00 to 17h:00.
It is an ideal spot for surfing and snorkeling. The Municipality of Santa Cruz, in coordination with the Galapagos National Park and other institutions, carry out recreation activities at this beach during the festivals of Santa Cruz Island, for which preventive measures are taken to avoid any impact.
Galapagos Islands Tours Galapagos Islands Cruises Galapagos Islands Information






Special Indications
This site does not require an accompanying guide (as long as it's not an organized group).

The walk starts in the village. It is very easy to follow the posted signs from the main street of Puerto Ayora. The trail is well marked. You have to calculate that the hike takes about an hour. Take water.