Salt Mines :: Santiago Island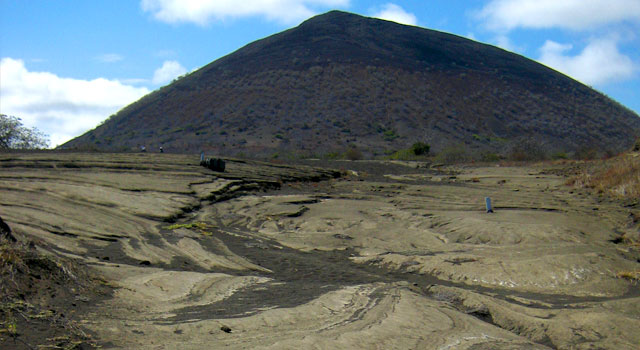 The visitors site "Minas de Sal, is located northwest of Santiago Island. The trail has an approximate distance of 8 km. round-trip. 
This site has an important history from the year 1683 when William Ambrose Cowley visited this place, it was he who gave the name of James to the Bay and the island There have been many travelers who have visited this place to exploit this natural resource and salted beef and fish.
In 1960 Mr. Hector Egas devoted himself to the exploitation of the salt mine commercially, being he who settled in this place for about three years. 
The first fishermen on the islands also occupied this site to remove salt and fish commercially.
Galapagos Islands Tours Galapagos Islands Cruises Galapagos Islands Information








Special Indications

The visit can be performed in about three hours. Despite the terrain being easy, the walk can be a bit strenuous for the fragile visitor due to climate conditions as the bright sun.

Going down into the crater of the Salt Mine is prohibited.